Make your way to Kyle's place for some REAL PHOTOS. And keep reading and looking on here if you have some pity for me. My pictures are just alright.

Downtown Los Angeles on Memorial Day. I was running low on my white t-shirt stash, so getting 8 for $10 bucks was number one on my shopping list. But an ice cream bar sure sounds good right now: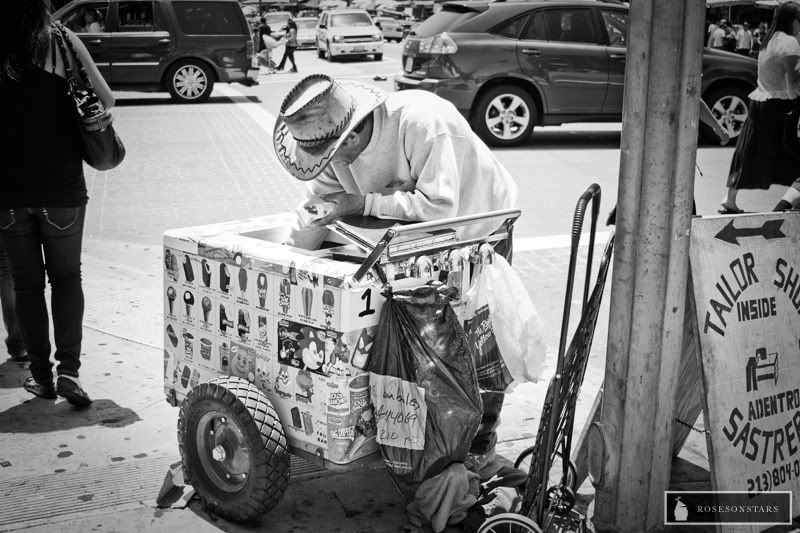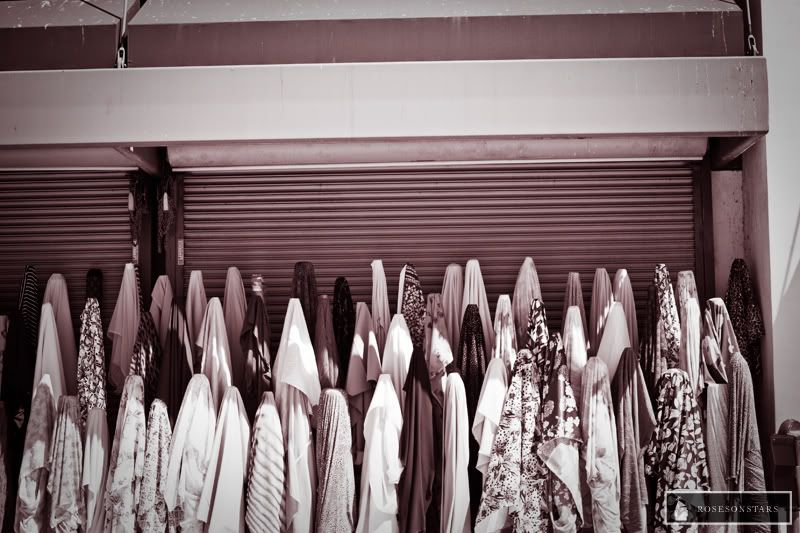 Why people buy these hats is a wonder to me. But for $5 a cap, I GUESS you can't go wrong. In the sea of (fake) team caps, the Monster Energy logo is lost at the bottom.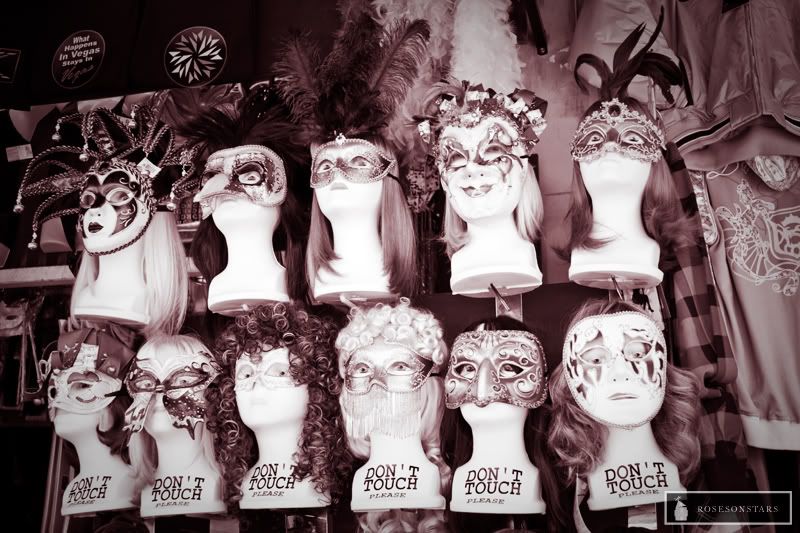 Creepy, but yet so beautiful. There's a sense of mystery and nostalgia seen in these dolls. Where do they come from, and where they're going next. I could definitely say the same for the mask's above.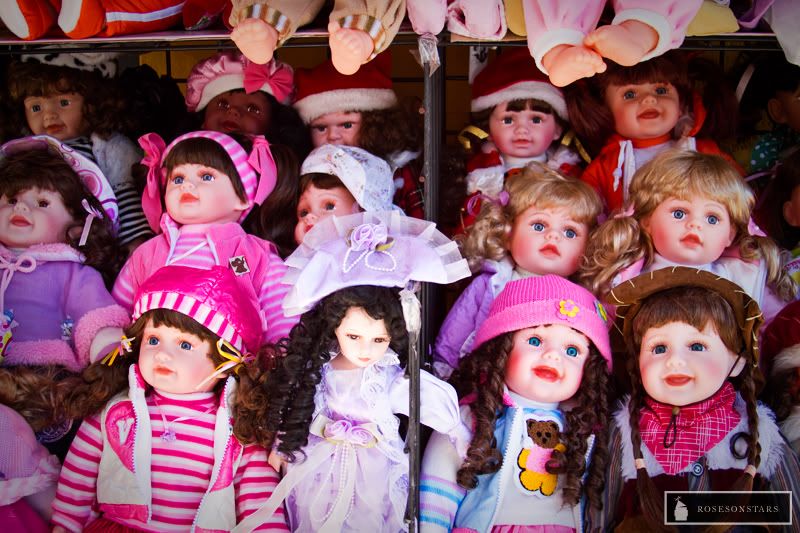 If you've hit the fashion district before, you know there're little ally's to get lost in.
For me
, this is where the true fun starts. Filled with life and energy; but at the same time, there's no one even there.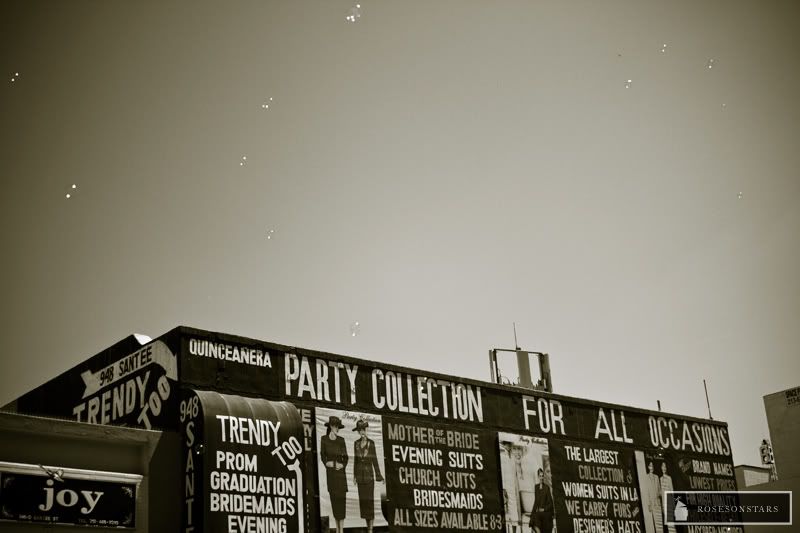 This parking guy actually warned me to NOT go in the alley's to shoot. "Dirty and stinky", he said. But dude, that's downtown Los Angeles for you.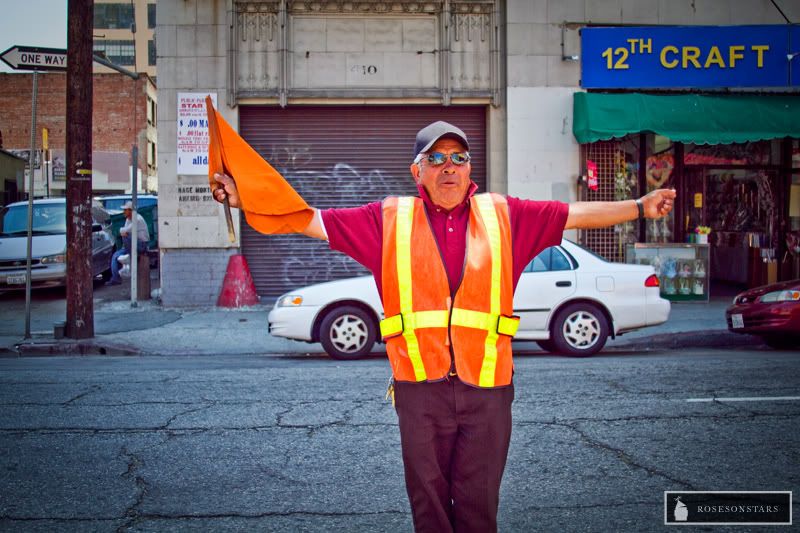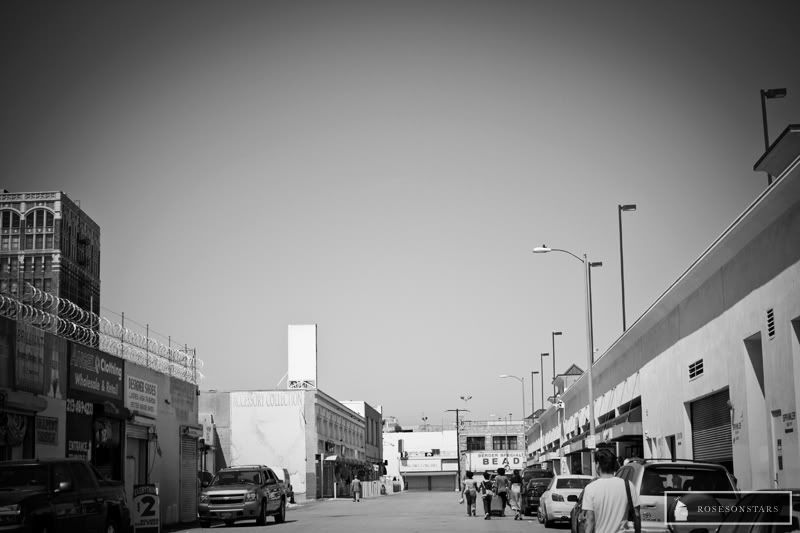 by derekwong