Made my way to the SoHo area today. This time I had my own tour guide with me to shop around with. Laura has a place in Brooklyn, living it up as a cool photography business woman working her California butt off, day and night. I bug her that everything is beautiful and that she's in a lucky spot in New York. She smiles, takes it to heart, and says "Yeah, it is pretty awesome."


Laura didn't let me take a portrait of her today, but don't worry, I still have 5 more days to snap away. We made our way to Bubby's in Brooklyn for some good hearty breakfast. Two words: FRENCH TOAST.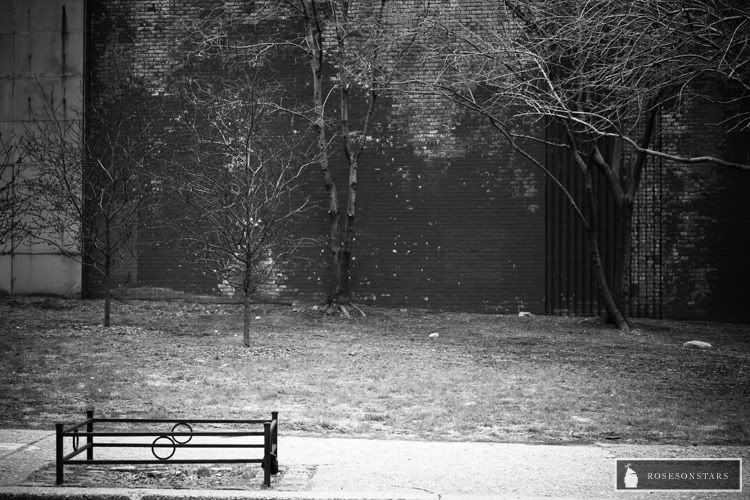 SoHo was crazy. Shopping galore. So by the time you read this, I'll be deep in sleep and drooling on Laura's floor.

The F train to Uptown. GO!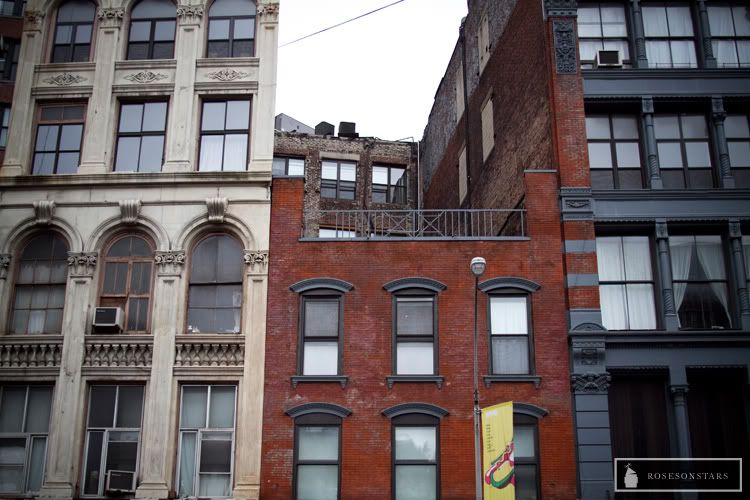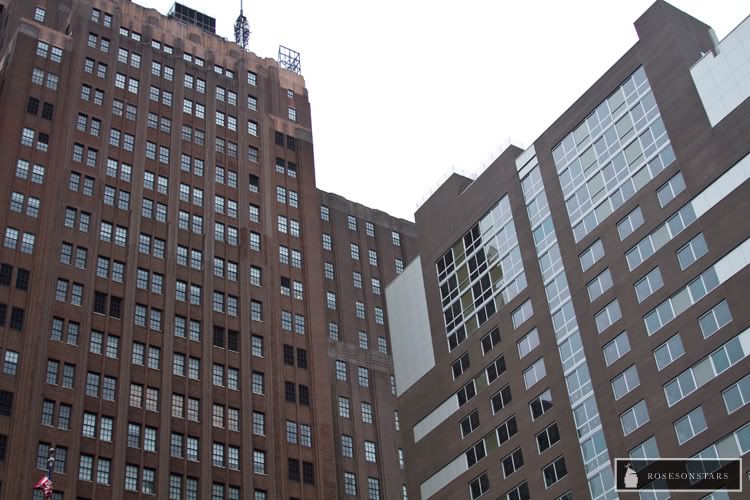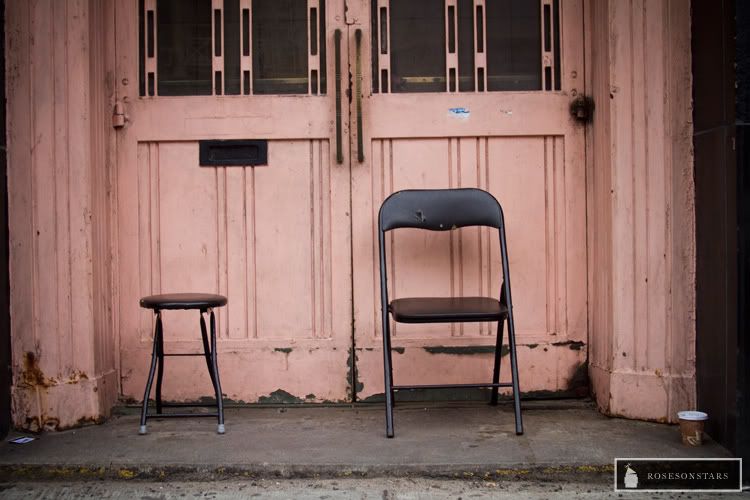 If you know New York, you probably know Yellow Rat Bastard. And if you know Yellow Rat Bastard, you're probably crazy. Cheap Levi's, colorful graphic t-shirts that both house their own design's, as well as tees from Obey and others, discounted sneakers, skate decks, books, and everything in between. The interior was pretty rad. They literally brought New York's environment from outside, to inside their store. Awe-some.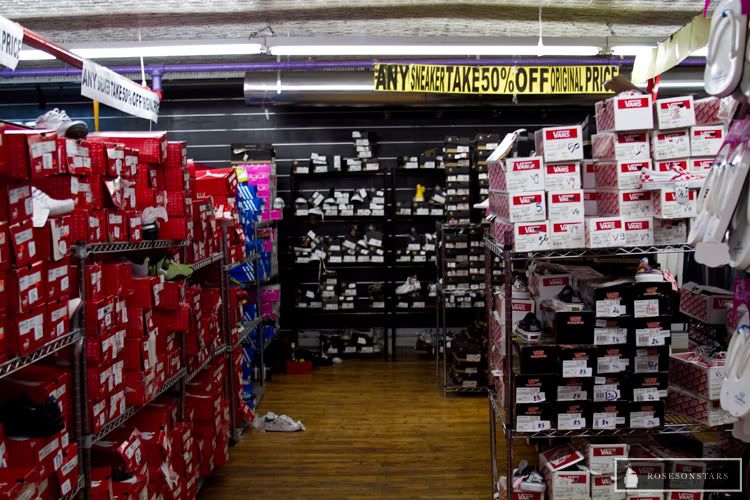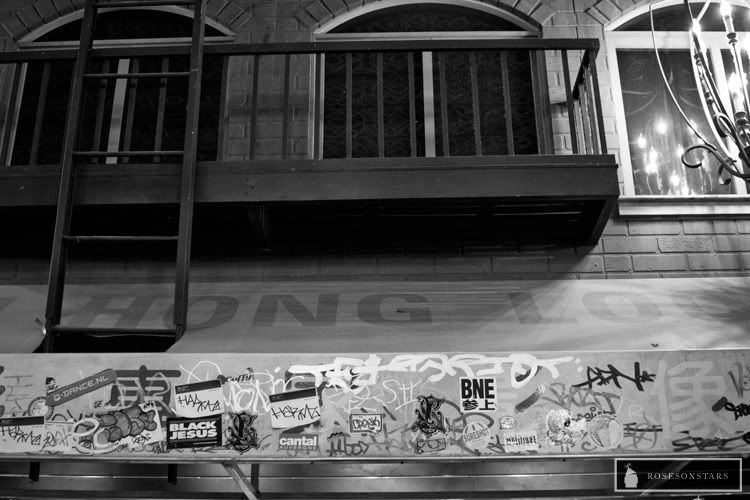 Cafe Duke. It's kind of like Grand Central Market in L.A., but smaller. Thanks for the chicken fajita panini, Laura. Oh, my mouth is watering again. Crap.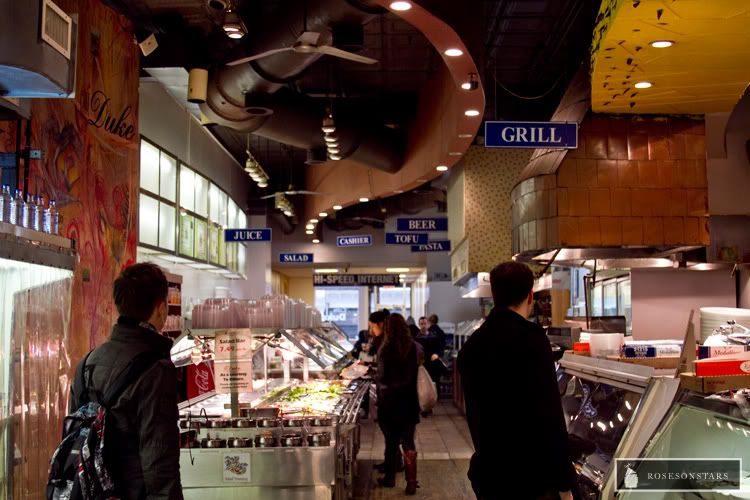 I'm hungry again.

You know how L.A. has bacon-wrapped hot dog vendors, fruit stands, and lunch trunks? Well, New York has freshly made peanuts and walnut stands. Straight from the pan, and warm in your hand, they're caramelized with perfection.., and I wouldn't feel bad for getting a bag everyday.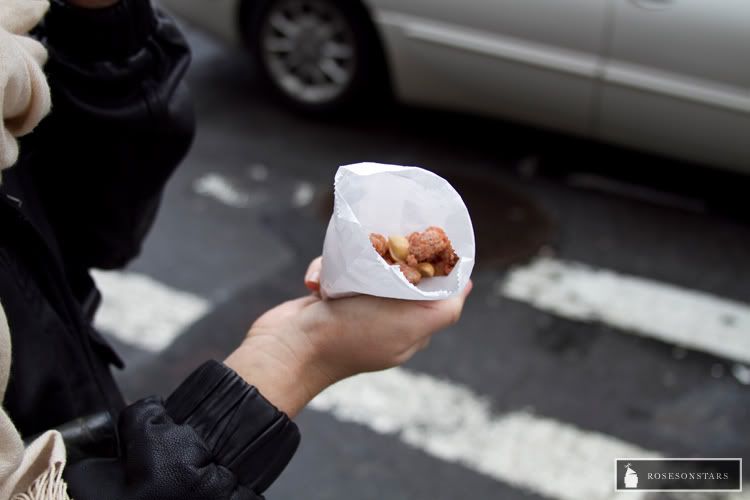 You know there's more coming...


by derekwong