This was probably my most interesting class I've taken at Art Center by far. I've probably mentioned this before, but working with the actual letterpress' makes me appreciate the history of typography beyond the little Apple machines we use today. Mixing the ink, rolling the handles, choosing the paper, going through thousands of metal and wood typefaces are all part of the working business. It's a shame that some people don't take the time to learn all of this. Your loss.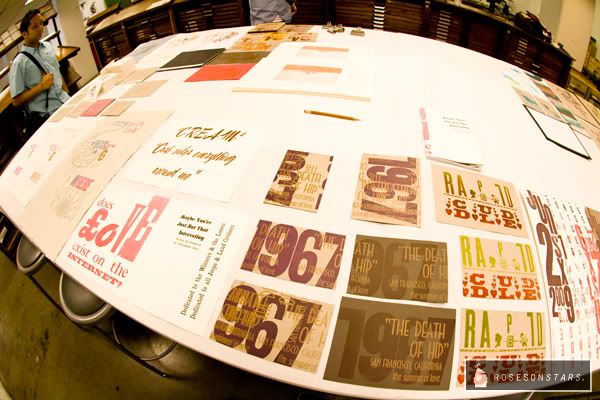 The beauty of overprinting, over inking, little happy accidents and all disasters known to man is okay. It all still looks like great crap, don't you think?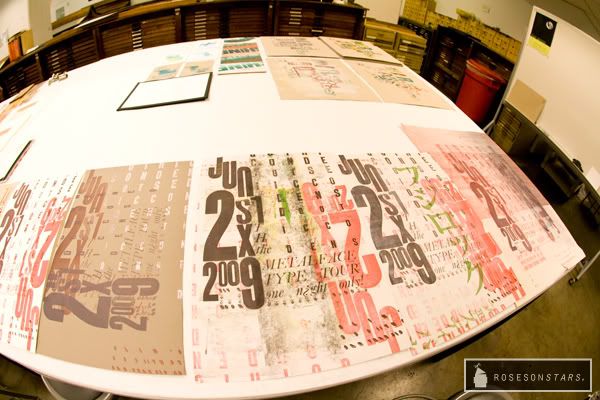 Colton shaved. He looks like he's 13.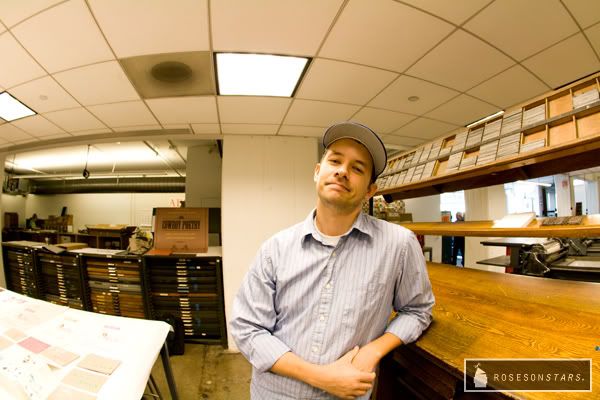 Cody Clark is the man. A great guy to not only talk about design with, but about life beyond Art Center. He's actually expecting his second child pretty soon. Daddy daycare is in business.
Celebration lunch. No worries of school, just eat your heart out. Recognize the restaurant?
by derekwong