Being in a room full of illustrators for 3 months was an experience I'll take with me everywhere. The passion behind these artists was a different feeling than my graphic design peers. I don't know what it was specifically, but it was different. Whatever it was, it was cool. COOL? Yeah, I couldn't think of any other words really.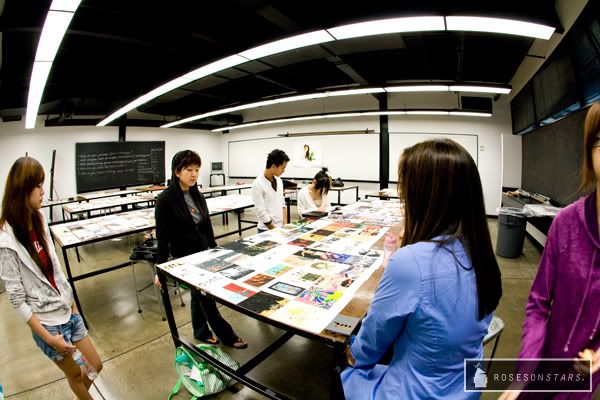 We came out with over 50 images. Ranging from line drawings, collage, painting with both acrylic and gouache (!!!), photography, mixed media, monotypes, working with transfers, to one-handed cartwheels, we did it all. We even baked a cake. Not really.

Look closer. This was my final table.
Yoon's a chain smoker I think.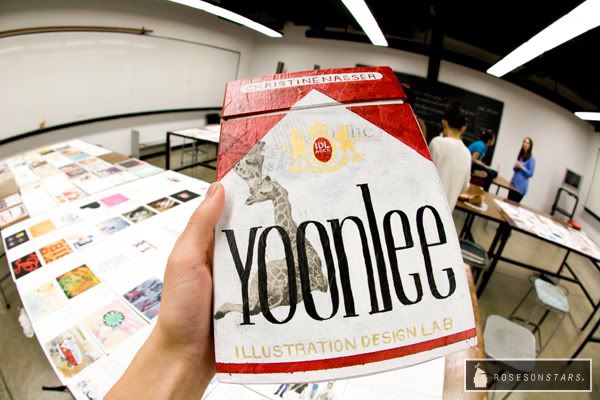 Soey and Sara.
by derekwong