Finally the night you (and me) have been waiting for. Saturday night was awesome, to say the least. I can honestly say it was one of the best nights of my life. The point being that I got to create MY kind of work and show that it to the masses was all worth it. I got a couple of weird glances, a few nods of approval, tons of bewildered expressions, and even some chuckles. But that's what art is suppose to do. To spark something within, subjective or not, an emotion is reacted. In the next post, you'll see my final wall in case you missed it. Alright, enough talking — on with the pictures. Prepare yourself for the longest blog post EVER. That's right, I said it: EVER!

Behind-the-scenes for the graduation ceremony. Justin approves.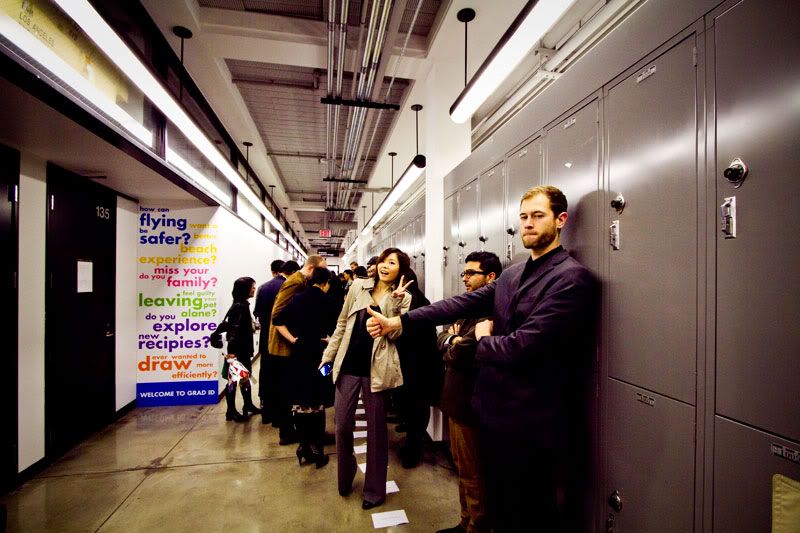 I'm going to go out on a limb here and say that our Graphic Design graduating class was the best dressed from all the majors. I'm just throwing that out there. Johana and Xiao.
Andrew, Justin, Johana, and Xiao (again).
Ji Sun, Karen, and Joy say hi.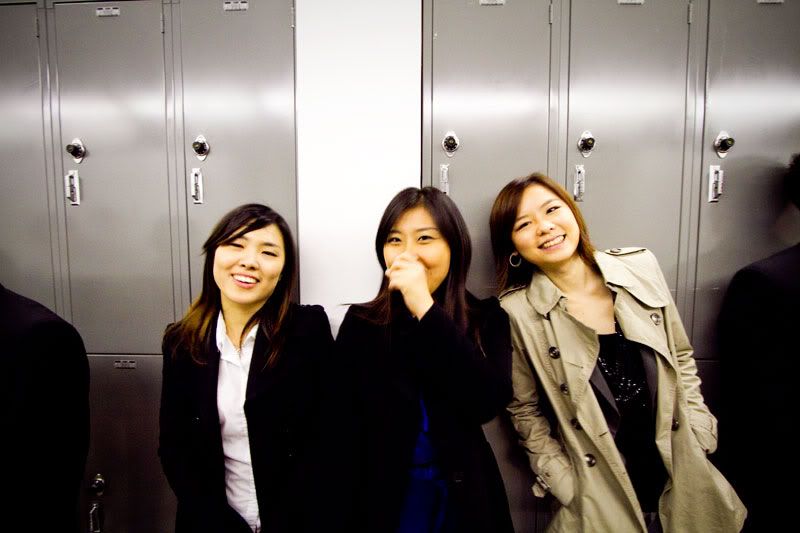 All black everything. Go Steven!
Joy, Eric, and Flash.
Okay, on with the Graduation Show. David had to represent the class with his sweet leather bow-tie.
Too close for Yerina.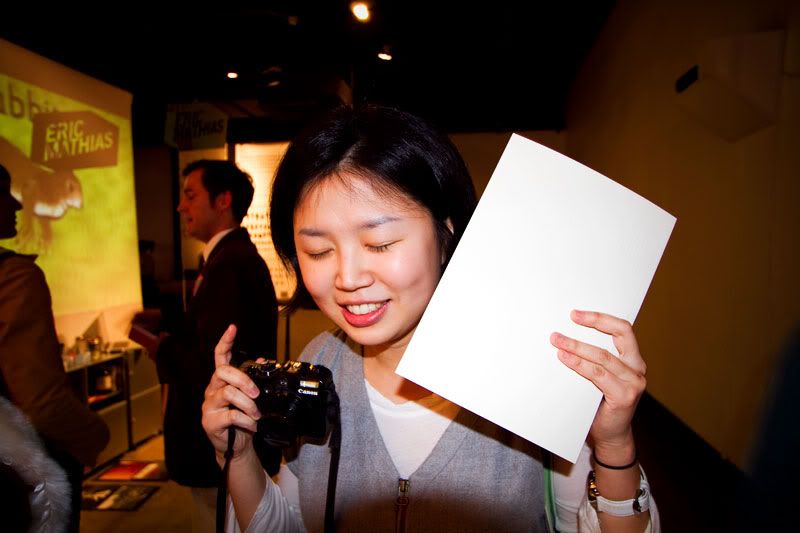 Yeran! Go make me proud in the Photography department!
Roland graduated last term and is now designing for a construction company. I'm going to have him design me my mansion in Brooklyn pretty soon.
Chris says he hates carrying around a heavy duty DSLR camera like me. He's just a little weakling!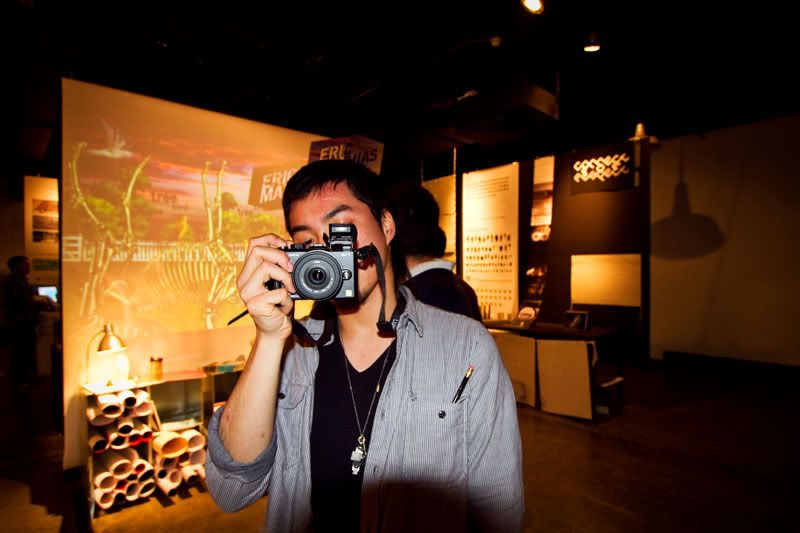 I met Kevin his first term at Art Center. Now look at him — all grown up and ready for his upper term classes. Do work, son!
Jake is like the male version of Lady Gaga: weird, colorful, and all too sexy for me.
Miguel's too cool for the camera.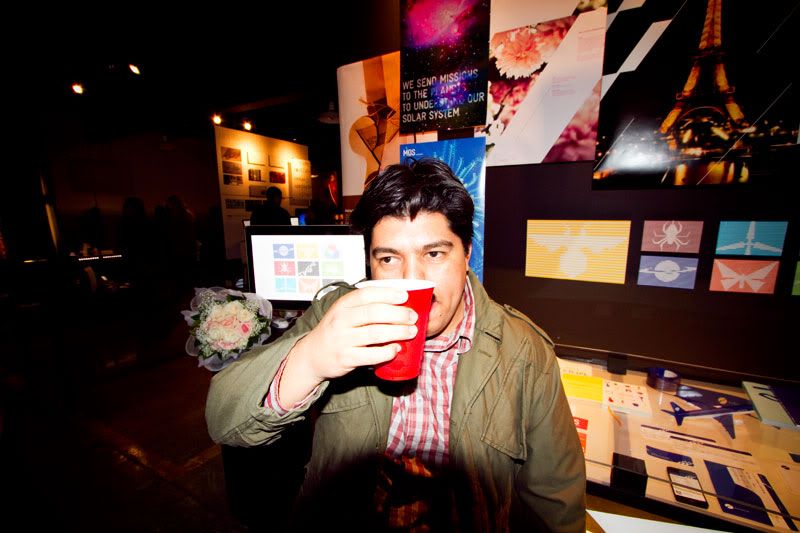 Cheers to Matthew and Brett for coming along for the ride. Bottom's up!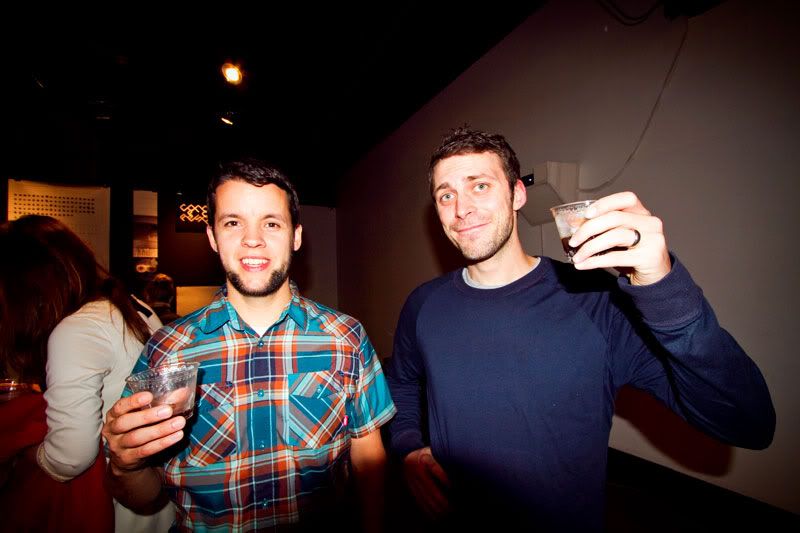 Christian along with friends. I wish I had some cool friends like these guys. Wait, I wish I had friends.
Alright, first glance of me from the night. Haircut, check. Slim fit suit, check. Skinny tie, check. Tie bar, check. My brother in the background looking extremely bored, check.
Everybody loves Grace when she's around. She's actually holding up one version of the signed and numbered prints I gave out during the night. In case you didn't get one (because I forgot), try to find me sometime before I leave to New York to get your very own copy. I think I've got a few left lying around.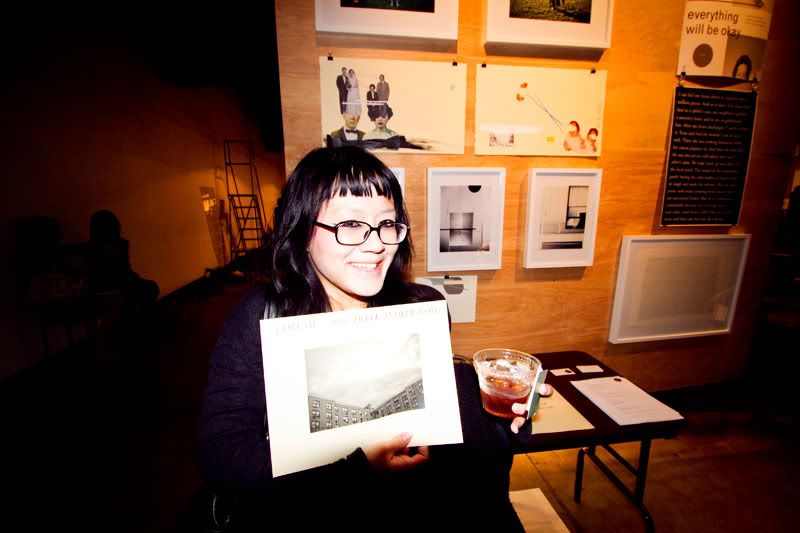 Marcello gives you a first glance at my new business card. And a disgusting look inside his mouth at his tongue.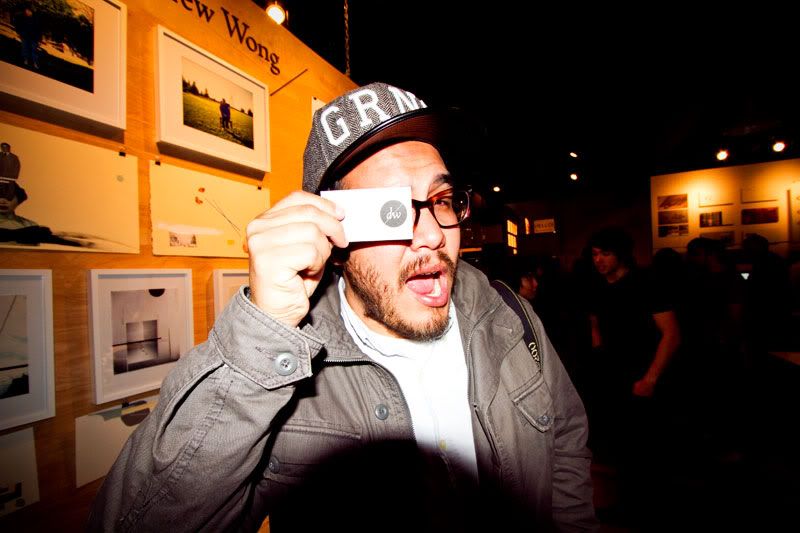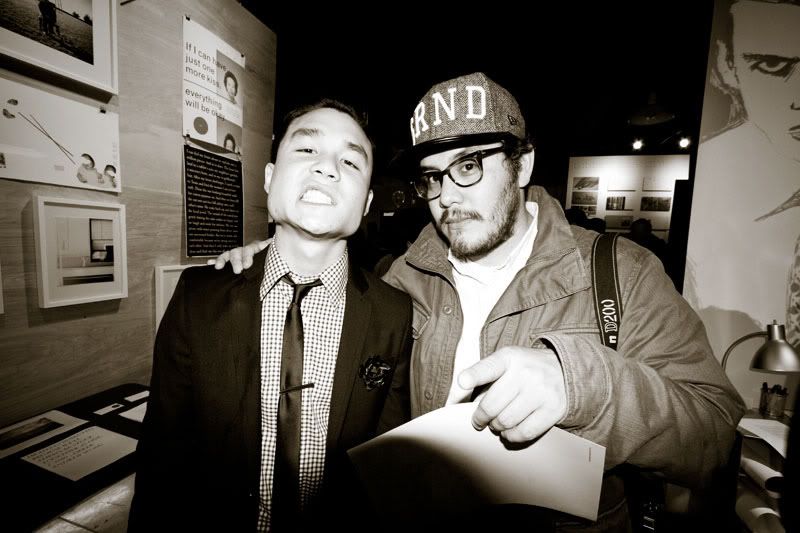 The man who helped me with the wooden wall you see in the background: Colton. Along with the very cute Lola and the very cute Tara.
Can't forget about the family. My cousin, Allison and John drove down from San Diego to come and see me. I suddenly feel really special.
Such alluring eyes,
Bridgette
. I think I'm caught in some daze.
Christian Chico: I love this man. He slaps me once in awhile and keeps me in check. I think I'm going to need a dude like him in New York.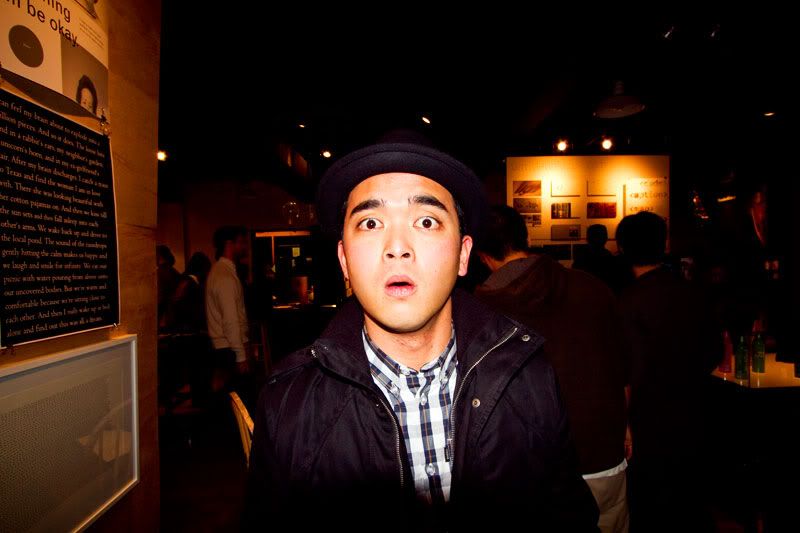 Brad and his very awesome jacket. I wish my illustration skills were up to his level. That's the other print I was giving out to everybody. Like I said, I've got a few left with your name on it.
Look who decided to show up five minutes before the doors were closed. You're lucky you got that print, Eric!
I would've been crying in a corner if Shane didn't show up to say hi to me before the night ended. Just in the nick of time, pretty lady.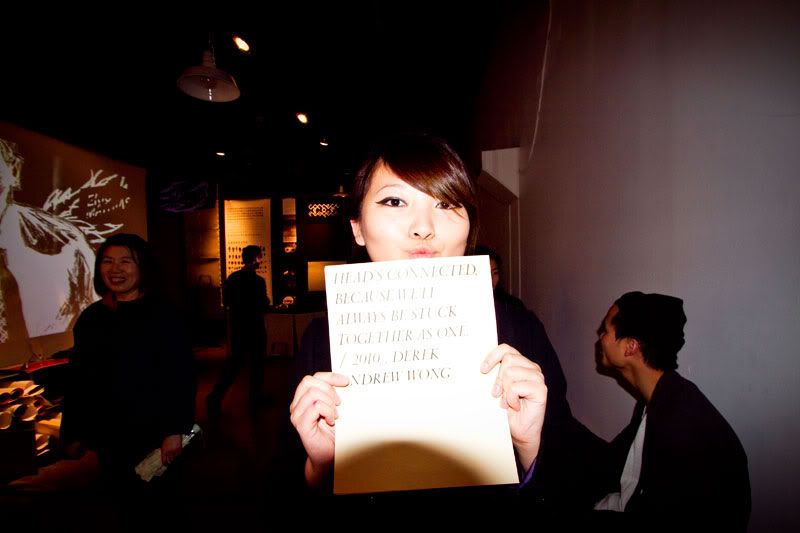 Why is Edward all dressed up? Oh yeah, to see Hiroshi's rad photography wall in the other room. Hiroshi also graduated this term and kills the art of image making. I hate you both for being so awesome. Enlighten yourself by checking out their blogs. Ten times better than this one.
And last but not least, I ran into Mike at the end of the night. Watch out, he's the new photography student president. He's got the pose nailed.
Annnnnnnnd, here we go: the Fall 2010 Graphic Design graduating class. Some folks are missing, but you get the point.


by derekwong