I bet you never had pizza rolls before. Colton
and
Tara
invited Kyle and I over for dinner Sunday night. We met another guy from the show

Yo Gabba Gabba

where Jordan (blue polo shirt) commands the motion graphics and even the writing of the script. And did you know Tara does the wardrobe section of the show? I plan on having her fix me a hot pink dress for later.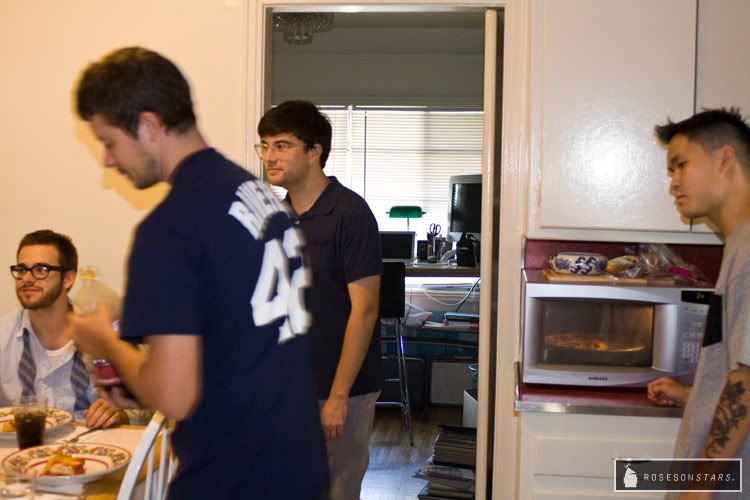 Sucks for you if you haven't had Tara's pizza rolls yet. Too bad, too sad.
In a later post, you'll see more of Colton's studio and current artwork he's been hard at work on. But for now, I spotted a stack of these on his shelf.

by derekwong