I didn't mean the title of this post, but Dante and Chase do. My good buddy, Chase, co-owns the best food truck in town, along with his roommate/friend Dante, with
The Dante Fried Chicken Truck
. If you spot the moving automobile lugging around starting next Wednesday, tell 'em Colton and Derek sent ya'!

It's not hard to spot: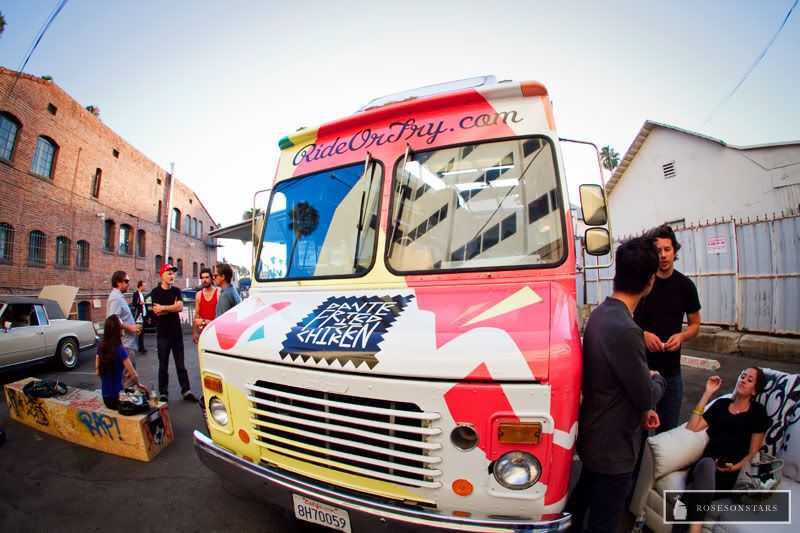 We got a sample plate last night in Hollywood for their little exclusive launch party. Coming straight from Harlem, New York, Dante whips up crispy fried chicken (duh), fresh yam curry macaroni and cheese (yeah, I really just said that), cucumber corn ginger string bean salad, and coconut honey biscuits with love and care. Shoot, I want another plate now...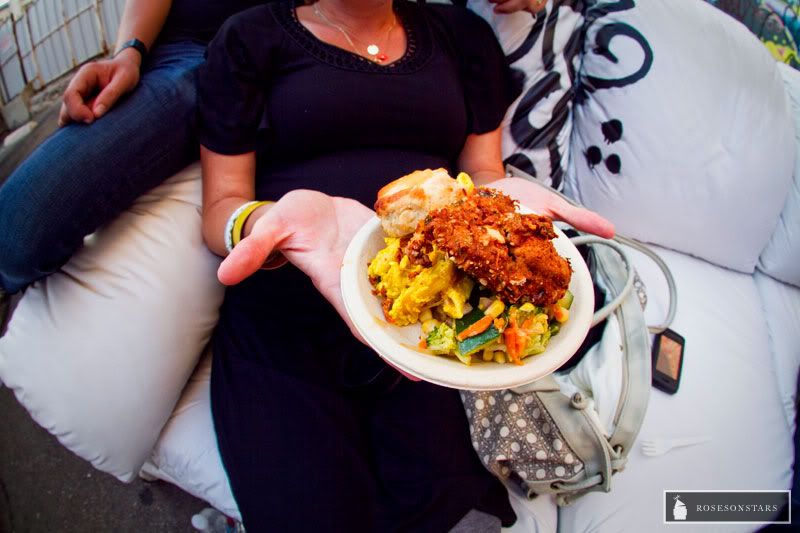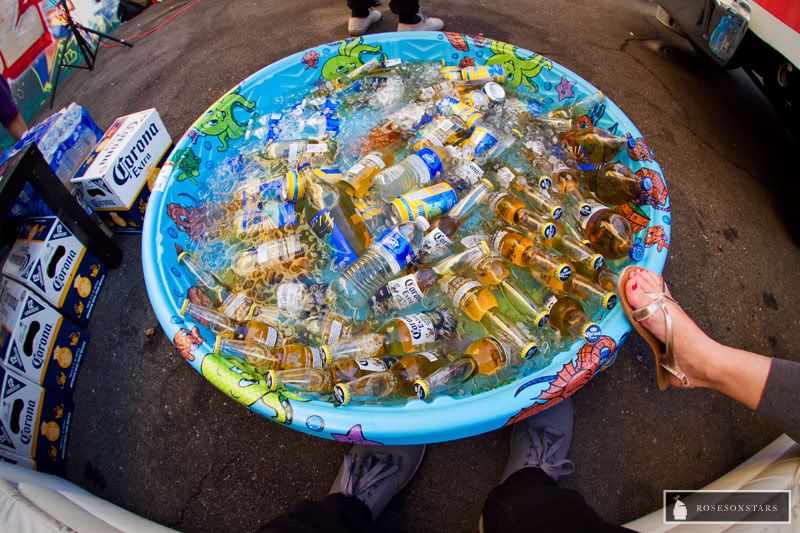 Chase says hello.
Follow them on Twitter to see if they're crashing your town.

by derekwong