Believe it or not, I actually read. Novels. I occasionally pick up the newspaper, but since it's so easy to get worldwide news with a click of a button, I find it simple and easy to browse the

New York Times

website for my fixing. But novels are completely

different

. There's something about holding a hardcover or paperback in my hands, turning on a lamp, and embedding two hours a night reading a book.

I've been on this crazy Haruki Murakami craze lately. I've read four of his novels in a span of a month, two of his short story collections in a week, just finished his memoir about running, and I've got three of his novels sitting beside me.


I just finished this one,

South of the Border, West of the Sun

. I started it on Sunday morning and finished it Monday night. Whoa.
Probably my number one favorite from the bunch,
Norwegian Wood

. It's not

just

a love story most people (and critics) make it out to be. But I'll let

you

decipher that

yourself

.

Kyle bought these short story collections awhile ago. I finally zipped through these last month. I still gotta' get my hands on

The Elephant Vanishes

, his other short story book. Someone buy it for me!

This was the memoir I was talking about,

What I Talk About When I Talk About Running

. Not just about running, but about life in general. Philosophy, love- and most importantly, his past and journey as a literary writer.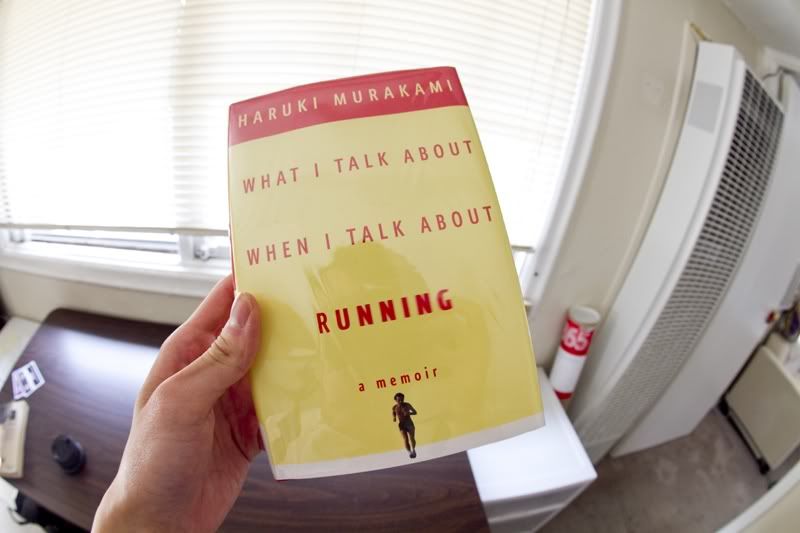 I finished

Kafka on the Shore

in four days. It's like the book was glued to my hands- I couldn't put it down. Read the first chapter and you'll see what I'm talking about.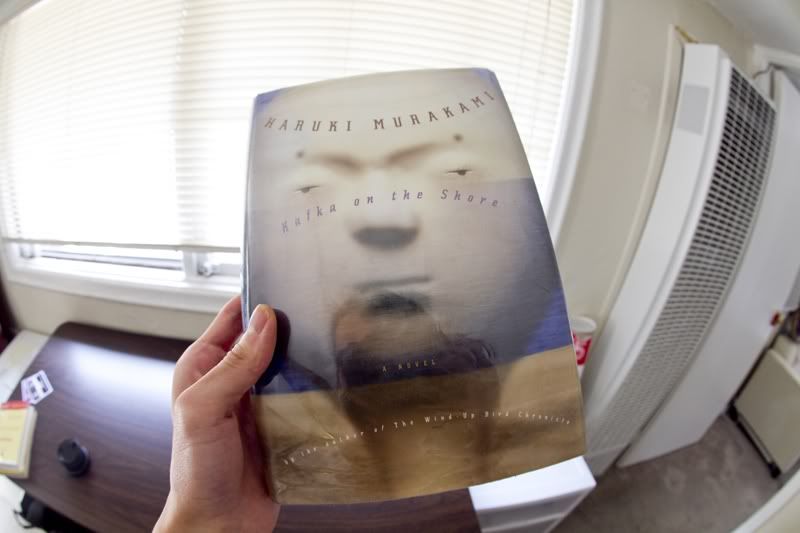 And next on deck:

And finally...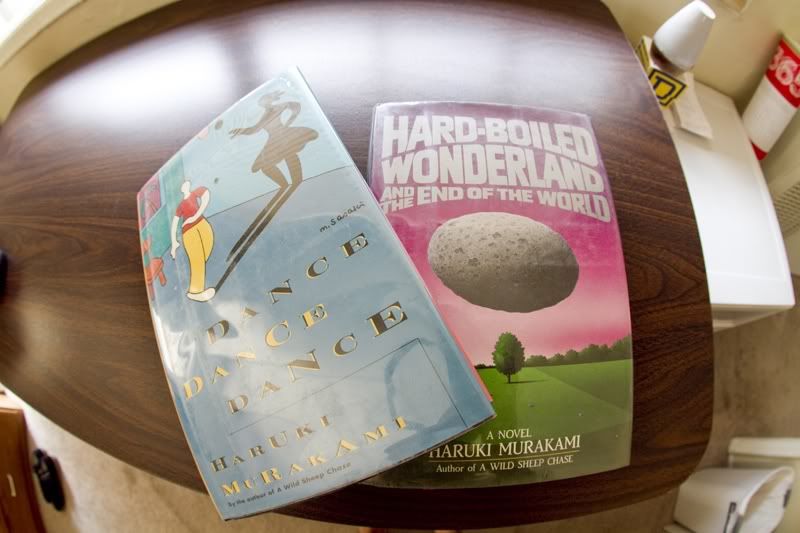 Also,
check out
Sputnik Sweetheart
and
After Dark.
Reading is fundamental.


by derekwong