It's been awhile on here. Sorry about that.


I've been keeping a low-profile while staying home for the holidays. Sleeping, eating, more sleeping, watching movies and cleaning up. Cleaning up and finding lost gems that haven't seen the light of day in ages. Like my
FIDM
entrance portfolio:

Some of you guys already know that I
originally
went to
the

Fashion Institute of Design & Merchandising

for fashion design as my major. Yeah, kinda' weird huh? The portfolio had to consist of sportswear, evening wear, casual wear and career wear. And I still don't know what "career wear" is.

Apparently this is sportswear? Whatever. I got in; that's what matters. (But I got out after my first semester.)
What better way to name my fashion label than "D. Wong Collection"? And if that didn't work, at least some Asian guys will buy it because of the Wong name. Maybe.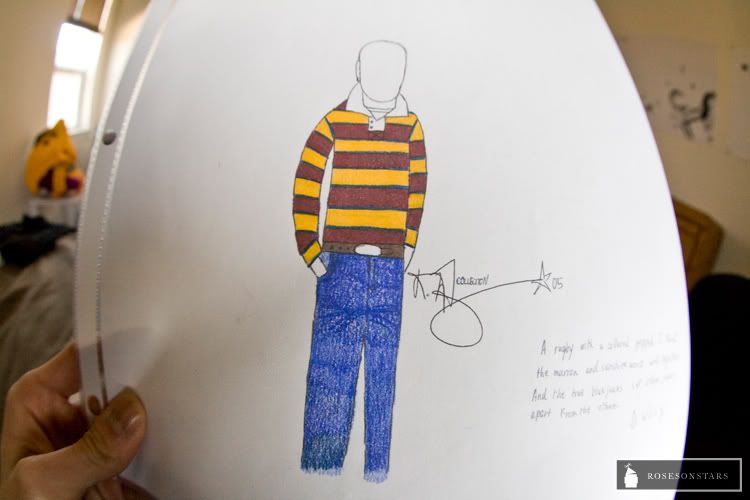 Here's evening wear. A night out to dinner with the lady? Check. Movies? Hmmm. Ice skating? Probably not. All coming off at the end of the night anyway? Yes.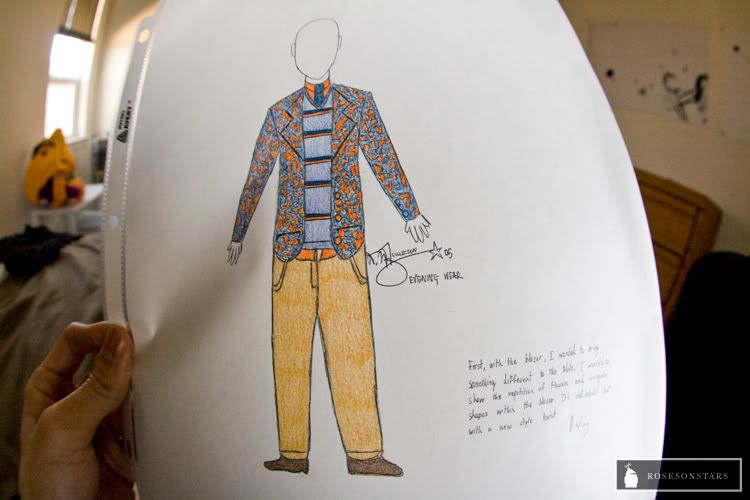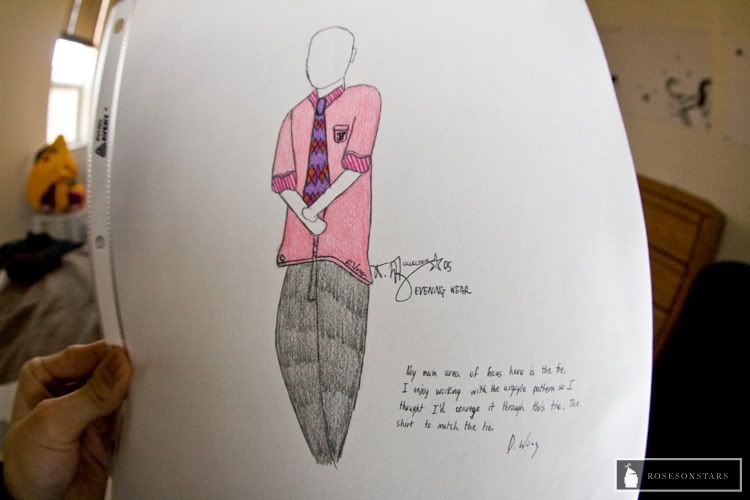 Okay, here's career wear. Perhaps something to wear throughout my career, I guess. Maybe I just want to wear a tank-top, board shorts and flip-flops for my future. That's what I

should have

drew instead.
His pants are too wide and baggy. Not a good career move, buddy.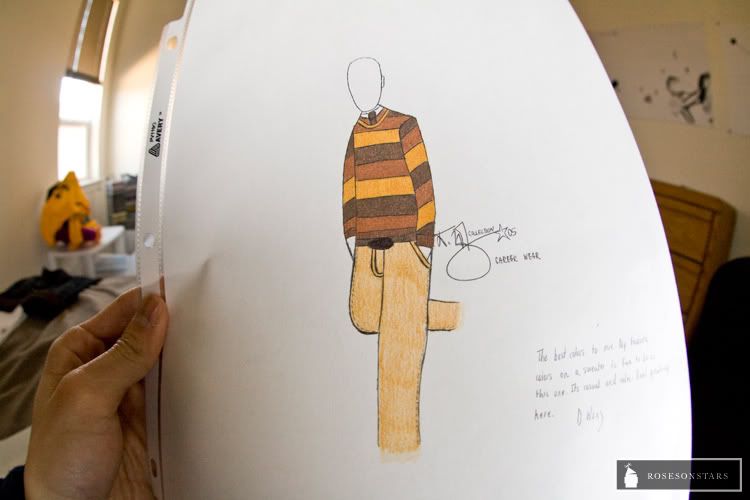 Finally, something I drew that I would actually wear. During EASTER TIME.
Why does this outfit for sportswear look like something from Southpole? The D. Wong Collection just sunk.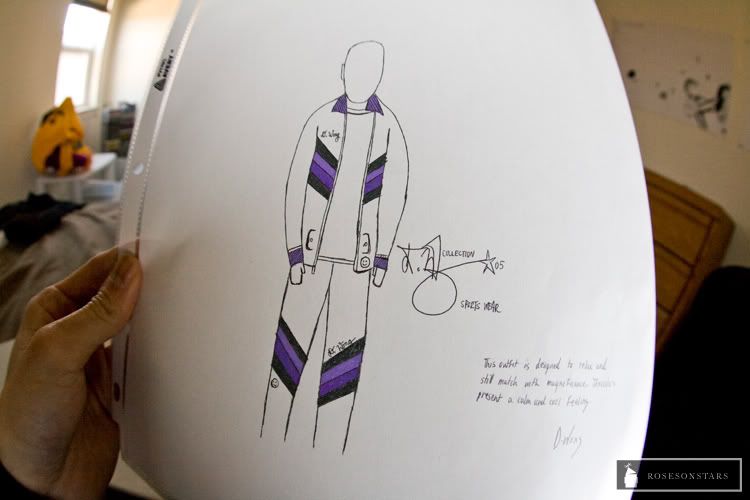 by derekwong