As promised, 'Part Two' of the "Art Center Seen" projects that were presented Friday. Four more installations were up and running including Amelda's nature creation: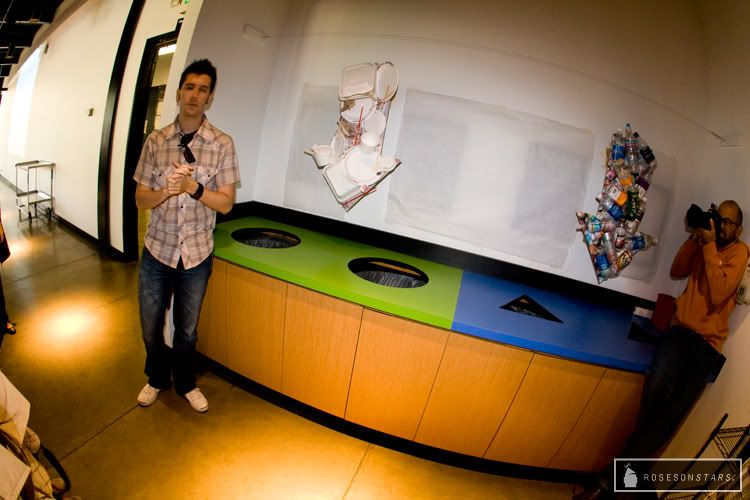 The appointed arrow directs you down to which bin to throw your stuff in. But this ain't your ordinary arrow.
And last but not least, we get hit with some shadows from Xiao and Michelle's project. This was cool. Articulately sticking tape on a window, the sun hits the transparent tape and reflects a word on the ground. The ground is then already taped halfway to reveal the entire word. Sound confusing? Look below: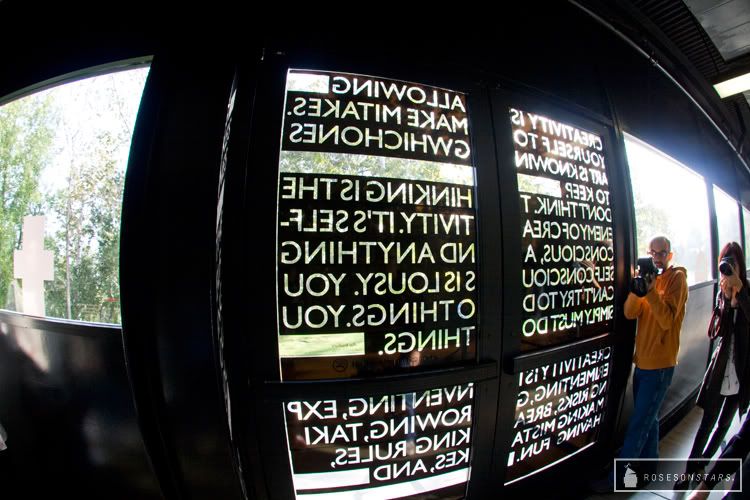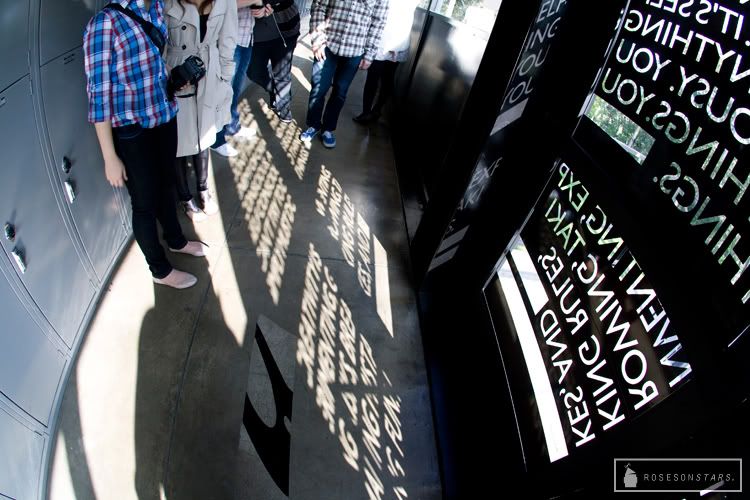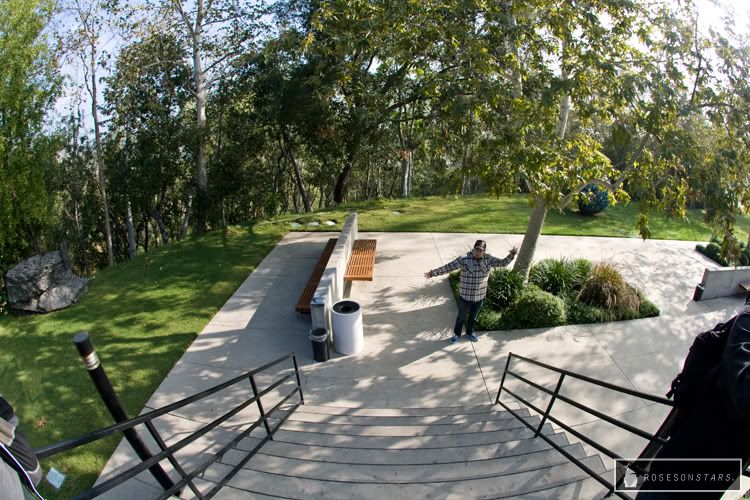 On to the next one...

by derekwong