Ever been to Chinatown in San Francisco? Los Angeles' hood doesn't have a finger on this. San Francisco's Chinatown is the largest Chinatown outside of Asia and the oldest in North America. Beat that.

Spanning over 8 blocks, it's surprisingly a cultural melting pot. Largely due to the tourists from all over the world visiting this grand sightseer attraction. I wonder what the local folks think of everyone cramping their style. Kyle and I included.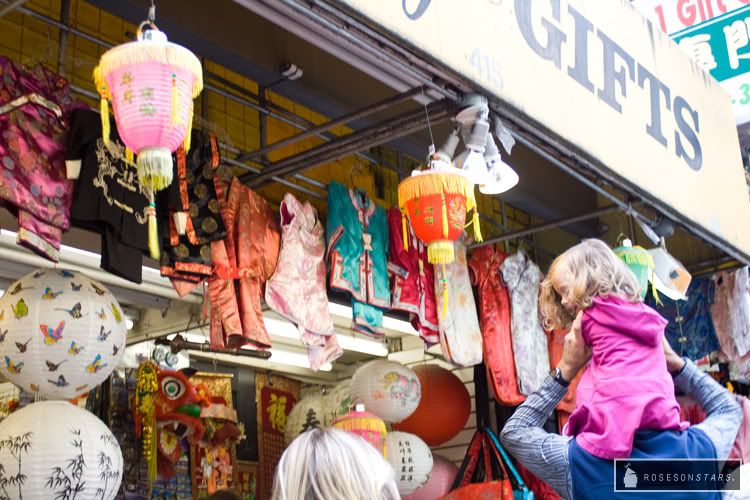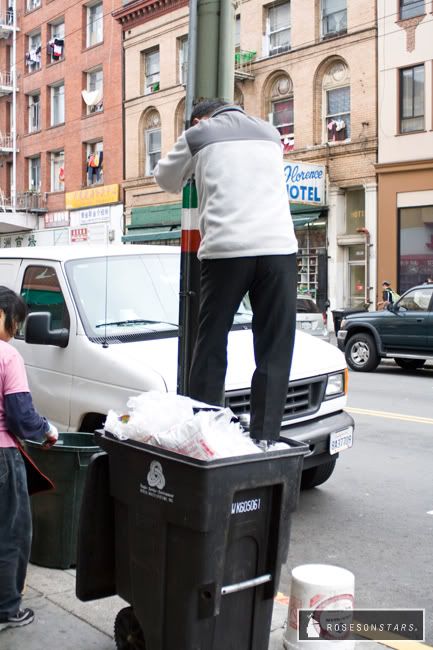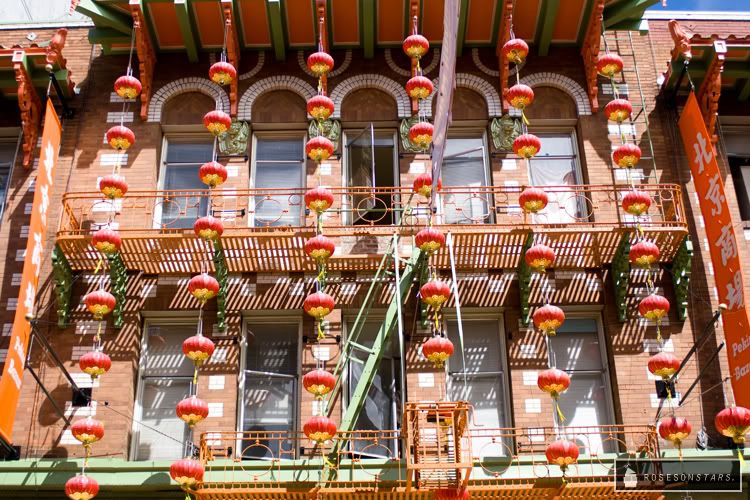 Streets are filled with empty boxes once filled of fresh fruit and vegetables. Loading the street vendors on both sides of the street, people gather up their ingredients for lunch and dinner
. Maybe even dessert. But I got a tomato thrown at me.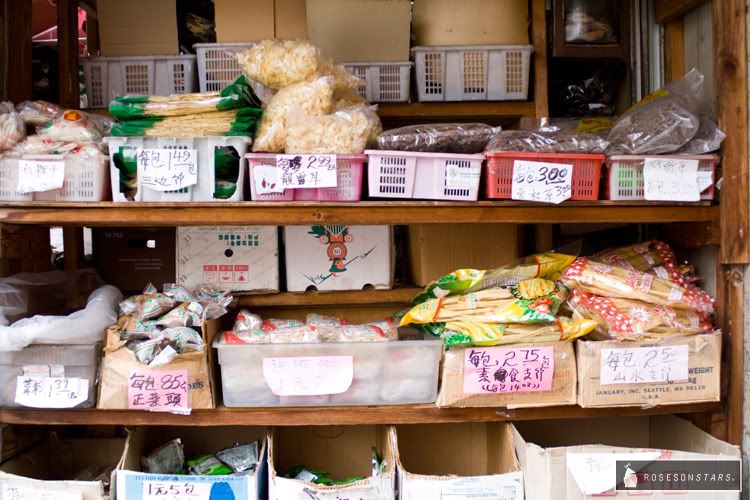 Some folks even load up their trucks to take the cardboard boxes home. Don't ask why.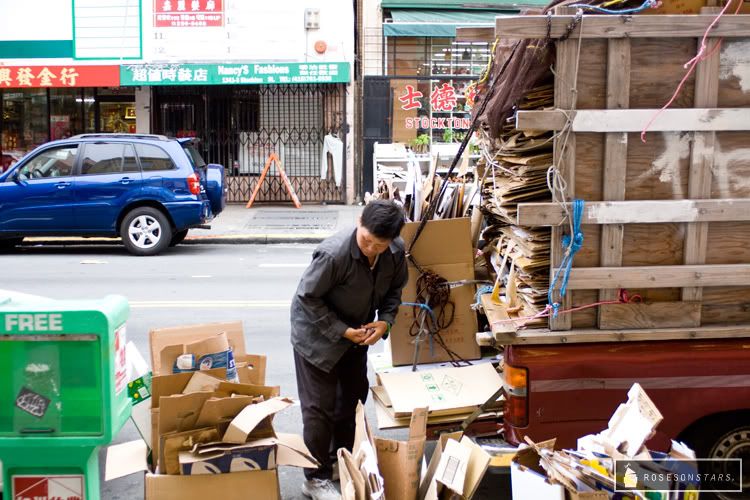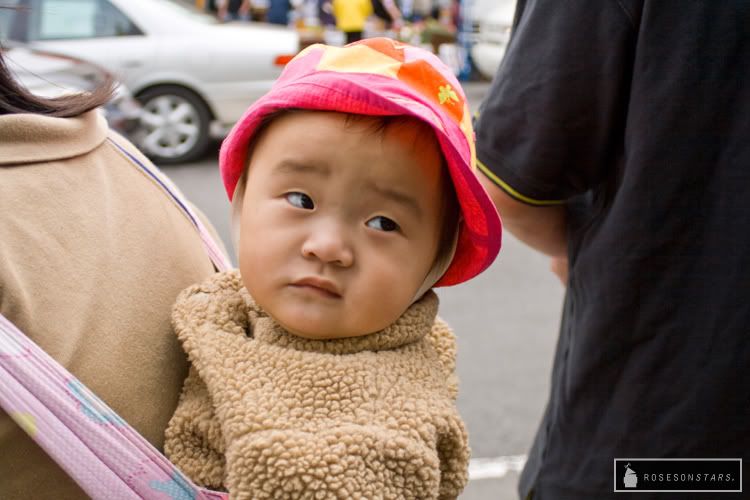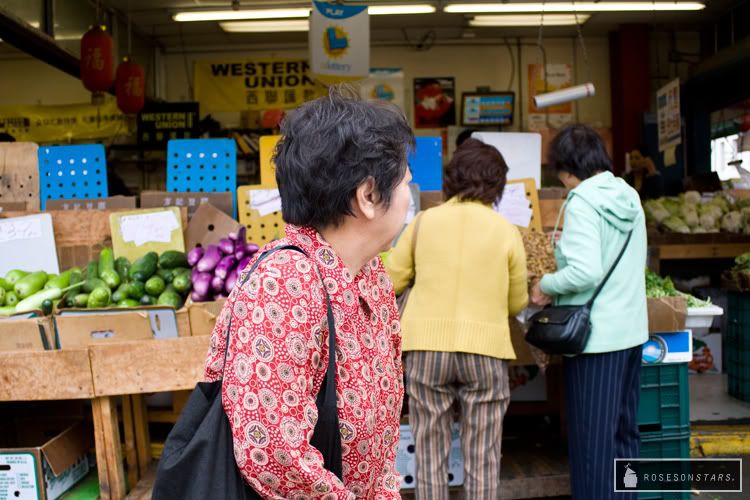 This was about the closest thing to China I'm going to experience in awhile.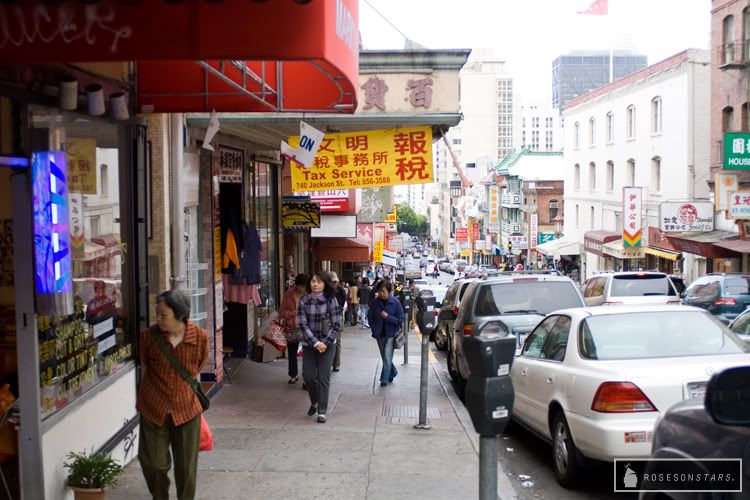 by derekwong