Since I didn't get the chance to go to Santa Barbara last Sunday, the party was still up for grabs yesterday (Monday). Kyle and I made the trip to Sherman Oaks to say our last goodbyes to Rachel and Lily before they part ways back to Michigan. Another great/ sad day in the books for all of us. 
I told Rachel we'll be seeing her in Michigan when the Lakers pound on
play the Pistons later.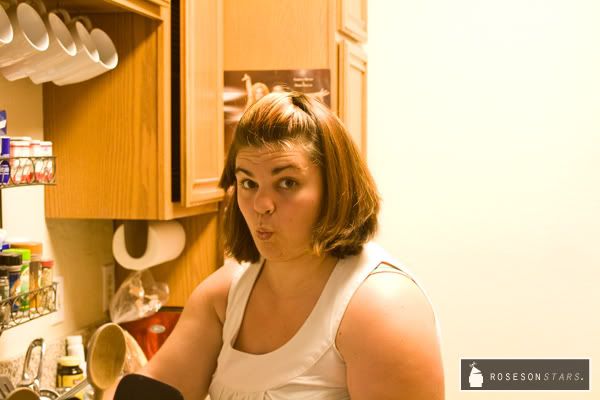 Lily is now 13 months strong. She has exactly 4(!!!) teeth, she's walking like a little monster and she said her first words the other day! It was something like, "Derek sucks."

by derekwong